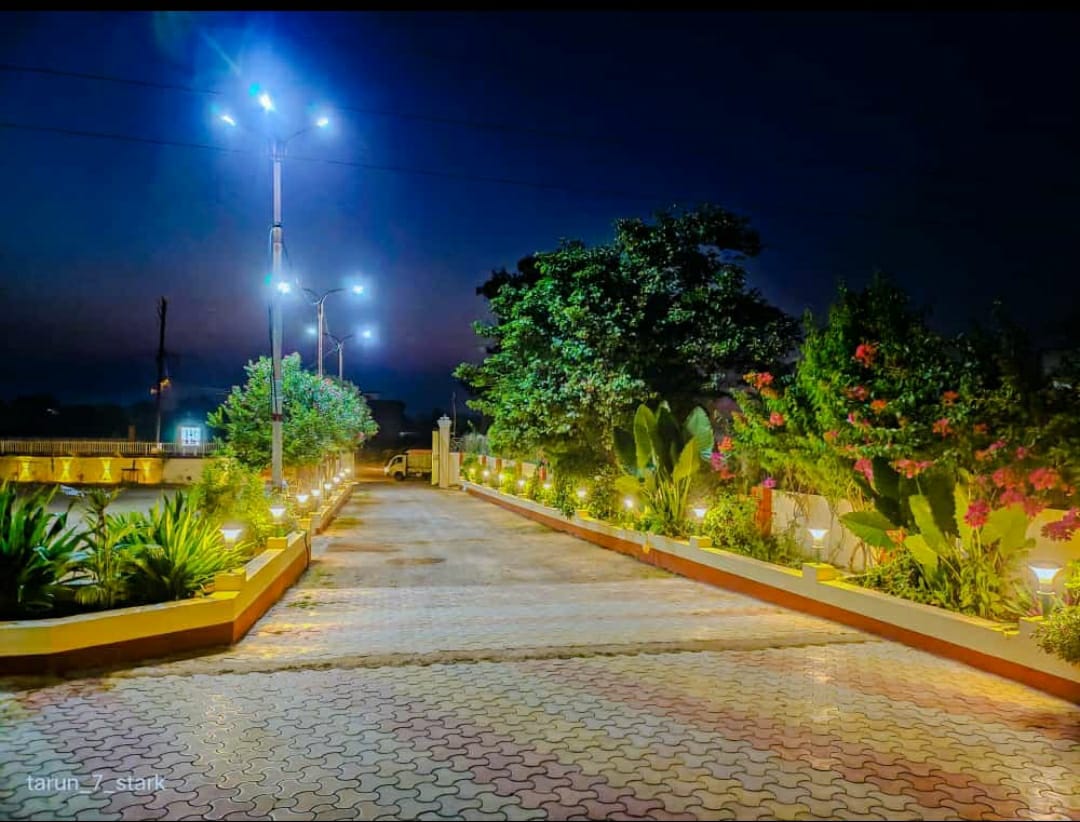 About The Hotel Parth in Chitrakoot
Hotel Parth is situated 4.8 Km from Ram Ghat. Hotel Parth is a good choice for tourist who are looking for a 3 star hotel in Chitrakoot. The hotel is in centre of the all visiting places. Hotel premises are fully hygiene and atmosphere so smoothing along with its approachable location which will help you to visit all the religious and tourist spots easily and timely. Hotel looked best need of our guest and provide best facilities in city. Rooms are very clean and hygiene. Hotel Parth is best choice of Couple.
Do plan to spend your evening in the hotel area where Mr. Parth(Hotel Owner) will ensure that you have the best evening in Chitrakoot. He is Too good with his Guitar and songs. You can enjoy bonefire with his songs.
Room Type
Executive Room
Room Amenities
Bed: Double Bed
Room Service
In-room Dining
Laundry Service
Shower
Towels
Glycerine Soap
Herbal Moisturiser
Herbal Shampoo
Herbal Soap
Room Price
₹2100
Delex Room
Room Amenities
Room: Double Bed
Air Conditioning
Room Service
Hot & Cold Water
Shower
Towels
Table & Chair
Extended Breakfast
Reception Service
Telephone
Room Price
₹1500
Standard Room
Room Amenities
Bed: Double Bed
Room Service
In-room Dining
Laundry Service
Shower
Towels
Room Price
₹1000
Events & Lodging
Hotel Parth have apt space and resources to make parties happy & hassle-free without overloading your pockets. Be it Engagement, Birthday celebration, Marriage anniversary, Group Outing and reception Hotel provide you very special package.
Location
Policies
CHECK-IN FROM 12:00 PM
CHECK-OUT UNTIL 11:00 AM
Smoking out side the room
The primary guest must be at least 18 years of age to check into this hotel.
As per Government regulations, It is mandatory for all guests above 18 years of age to carry a valid photo identity card & address proof at the time of check-in. In case, check-in is denied by the hotel due to lack of required documents, you cannot claim for the refund & the booking will be considered as NO SHOW.
The room tariff includes all taxes. The amount paid for the room does not include charges for optional services and facilities (Soft drinks,Packed MIniral Water or Snacks). These will be charged by the hotel at the time of check-out from the hotel.